We strive to decrease cat overpopulation by expanding spay/ neuter programs with local vets, clinics, and by implementing the "trap neuter release program (TNR)." We work hard to find loving forever homes for the well socialized kittens of feral cats as well as abandoned cats and kittens. We are all dedicated volunteers who love cats. We are located in Ventura Country, CA about 50 miles north of Los Angeles.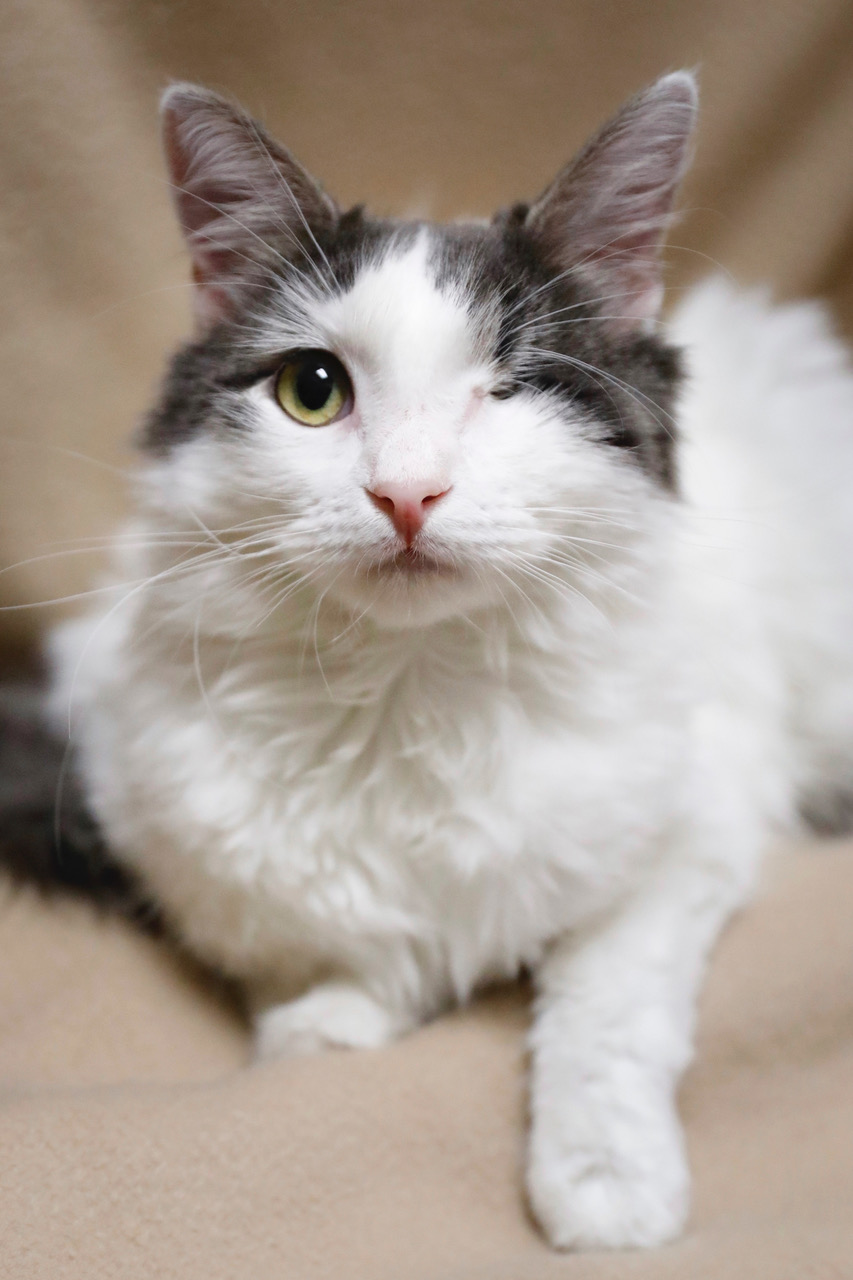 GREAT COMPANIONS!

Adult and Senior Cats make great companions for someone who doesn't want all the activity of a kitten. Adults allow you to pick a personality you desire, a lap cat for example or maybe a playful adult cat that is not as active as a kitten.
Perhaps the most forgotten group are the special needs cats. These cats can be very loving and endearing. One of the most common disability's is blindness. Kittens will often have an eye that is infected and result in blindness. This can be a result of living in the dirt. The loss of one eye is of no consequence to the cat. The cat doesn't feel anything is wrong. Cats that are totally blind may seem to big of a project to take on. Like other special needs, a cats blindness is not a problem. The cats learns its way around the house and will interact with your other pets.
Deaf cats may be more of a problem since they can't hear. They must be taught with hand signals. This can be difficult depending on the personality of the cat. The more relaxed they are the easier it is to teach them.
A leg removed doesn't present any problems for the cat. They run and play like any other cat. Even cats whose back legs have been paralyzed can lead a good life. All they need is love.
Those with thyroid disease can be treated with a daily shot. There is also a treatment of radiation to eliminate the problem. Even diabetes can be managed with a insulin injection once or twice a day.
Don't forget about these great special needs cats. They all are waiting for their perfect pet parent. You don't have to wait to adopt to get a great companion.
Adopt a rescue cat or kitten. Give a forever home to a loving cat or kitten today!